Portrait Photographer Southampton
Family portraiture on location in one of the many beautiful places in Hampshire or meet at the privately owned Winslowe House with all the family and well behaved pets. Perfect for engagement, lifestyle, family and group photography.  Find out more about Winslowe House.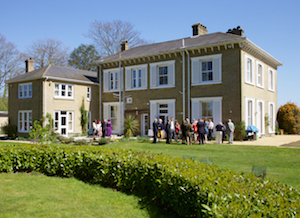 As part of our unique wedding photography services, we offer couples engagement or pre-wedding photo shoots at their chosen wedding venue.  Providing the opportunity to have a practice of how the portraits will work on the special day and a selection of images to choose from for a signing frame or to use on wedding invitations.
For corporate and large family events choose our mini-professional studio setup, with professional studio photographs and on-site printing. As well as being able to take a large 10x8in print home on the night, guests can view all the pictures in a password protected online gallery linked to PayPal after the event, with the organisers having the opportunity to have a copy of all the pictures for their private use.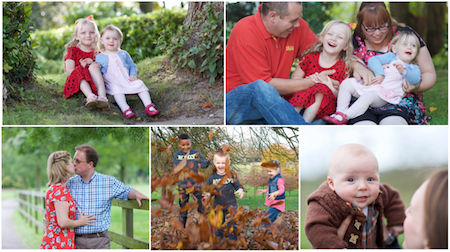 Family Portraiture Experience
Meet at Winslowe House in Southampton for up to one hour of photography in the grounds and private gardens, taking advantage of the beautiful backdrops and surroundings. We take a mixture of natural, fun shots that capture your families personality. After your session you can view the pictures in the comfort of your own home, with no pushy sales, through our password protected web gallery linked to PayPal.  Choose to take advantage of one of our online special offers at affordable prices.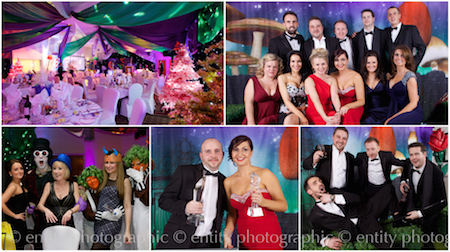 School Proms, Corporate or Family Events
The perfect accompaniment to any large event or family occasion and a professional alternative to the photo-booth, we setup a mini on-site photography studio with the opportunity to capture unique portraits with professional studio lighting, backdrops and on-site printing.
Our photographers will also document the event with a range of unposed natural photographs of the venue, decor and guests having fun.
Portrait Package – £65.00
Photo Shoot
Web Gallery linked to PayPal
Share gallery with friends & family
2x 10x8in Prints Mounted
Order individually from only £10
Digital Package – £199.00
Photo Shoot
Web Gallery linked to PayPal
Choose 10 high-res images on memory stick ready to print
Canvas Package – £299.00
Photo Shoot
Web Gallery linked to PayPal
Choose your favourite picture to be displayed in a 16×16in Canvas Wrap. Colour or B&W
Choose 10 high-res images on memory stick ready to print
Album Package – £599.00
No Sitting Fee (£90 deposit)
Can be booked over 3 separate sittings
Web Gallery linked to PayPal
Bespoke 10×10in 10-20 page album – Lay Flat Photographic Paper, panoramic edge to edge printing mounted to card with front and back cover design
Album design and approval process with online previews
All high-res images on disc or memory stick ready to print
Gift Vouchers
Personalised Printed Voucher to use as a gift
Use PayPal and add a personalised message to the voucher
Portraiture session at Winslowe House
Web Gallery linked to PayPal
Includes a free print or product
Option to add a display or print package
Valid for 12 months
Sitting & two prints £65.00
Photo session, web gallery & two 10x8in prints
Sitting, two prints, two digital files £99.00
Photo session and web gallery. Choose two 10x8in mounted prints and two digital high res files, with copyright. £99.00
Portrait Package Vouchers
Digital Package £199.00
Canvas Package £299.00
Album Package £599.00
See portrait packages
Contact Us
Use the orange 'Email Us' button on the left of the screen or below on a mobile device.