Welcome to Entity Photographic. We are a male and female partnership with family run business ethics. We work freelance from Southampton Hampshire, mainly across the South Coast of the UK but have covered assignments in London, Suffolk, Wales and as far afield as Singapore.
After graduating from Southampton Solent University in 2002 and establishing the company, we have been dedicated to providing a personalised service to families, wedding couples, architects, data collection companies and graphic designers. We photograph using digital SLR Cameras with print & digital output. All our services include a personalised website and gallery linked securely to PayPal.
We photograph from the heart & treat each project as a unique opportunity to be as creative as possible whilst working closely with the client to achieve the highest standard of results. Our aim is to become a friend that you would be more than happy to recommend.
Entity Photographic in Hampshire offer affordable prices, contemporary products and innovative online services. Contact us to make your dream a reality.
-
We Photograph For:
Proud Members Of: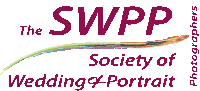 Professional Photographers in the UK
Photographers

Colin Gundry
BA (hons) Photography
(NPS)



Kate Tredinnick
(SWPP)
Public liability insurance up to 1 million pounds
All our Electrical equipment annually PAT tested
Over £9,000 worth of photographic equipment